The brands we carry offer

reputable and reliable hearing aids. 
Sounds Good Hearing Aids offers a wide variety of hearing aid brands and styles. Since we're independently owned, we're not restricted in which brands we carry. In fact, we have products spanning numerous brands and hearing aid companies. If you don't see one listed, let us know. It's possible we carry it, too.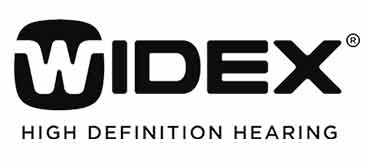 Widex Hearing aids
Widex is one of the largest manufacturers of hearing aids and takes tremendous pride in having remained a family-owned company since its creation. The company has a large selection of traditional hearing aids and offers niche products for conditions such as tinnitus. Widex aims to create the best sound quality possible by continuing to grow and develop their technology within the products. Their research and development has been responsible for countless breakthroughs in hearing aid technology.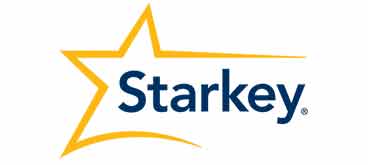 Starkey Hearing Aids
Starkey Hearing Technologies understands the human element of audiology. For over 50 years, they've been able to restore rich, full lives to those with hearing loss through their technology. The company recognizes how life-changing hearing better can be — not only for those with hearing loss but for their families as well. Starkey has a wide variety of hearing aid styles and specialized hearing devices to fit every patient's specific needs.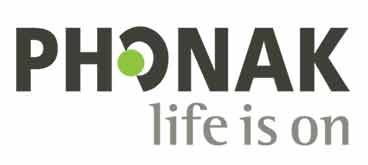 Phonak Hearing Aids
Phonak is a globally trusted distributor of hearing aids. They are well known for their rechargeable and wireless products as well as their water and dust resistant hearing aids. Phonak also funds a charity called Hear the World, aimed at providing disadvantaged people with hearing loss the ability to hear again.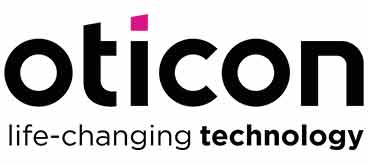 Oticon Hearing Aids
Did you know that you hear with your brain, not your ears? Your ears capture sounds so your brain can identify them, locate them, and then decide which ones to listen to. Oticon hearing aids feature BrainHearing technology, which helps your brain understand sounds more easily. It gives you superb sound quality, easy wireless connectivity to devices, and comes in many styles and accessories from which to choose.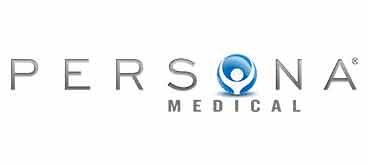 Persona Hearing Aids
A belief that in order to succeed, you must have a certain passion and desire to give your every endeavor your very best. For nearly 50 years, Persona Medical has forged this very commitment to excellence into every hearing instrument they design. A rare combination of state of the art technology and custom craftsmanship brings you the best instruments available today. The ability to understand speech, processing millions of computations per second, is the essence of digital technology. Bringing the sounds you need into your hearing range is perfectly attained through computerized programming.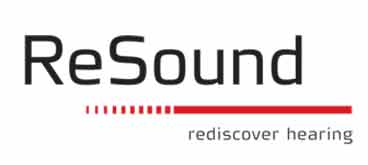 ReSound Hearing Aids
People with hearing loss are at the heart of everything Resound Hearing Aids does because they know you're placing your trust in them. This is why they've been pioneering innovative new technologies, with consistent quality, for over 150 years to help people feel more involved, connected, and in control, transforming their lives through the power of sound.
Address
4016 N Prospect Rd
Peoria, IL 61614
300 West Pine St Suite 4
Chillicothe, IL 61523
Hours
Mon - Thurs : 8:30 am - 5 pm
Fri: 10 am - 1pm
Sat: By Appt
Sun: Closed